Storefront
Bernie Traurig: The Amerian Hunter/Jumper Forward Riding System (the complete series)
00003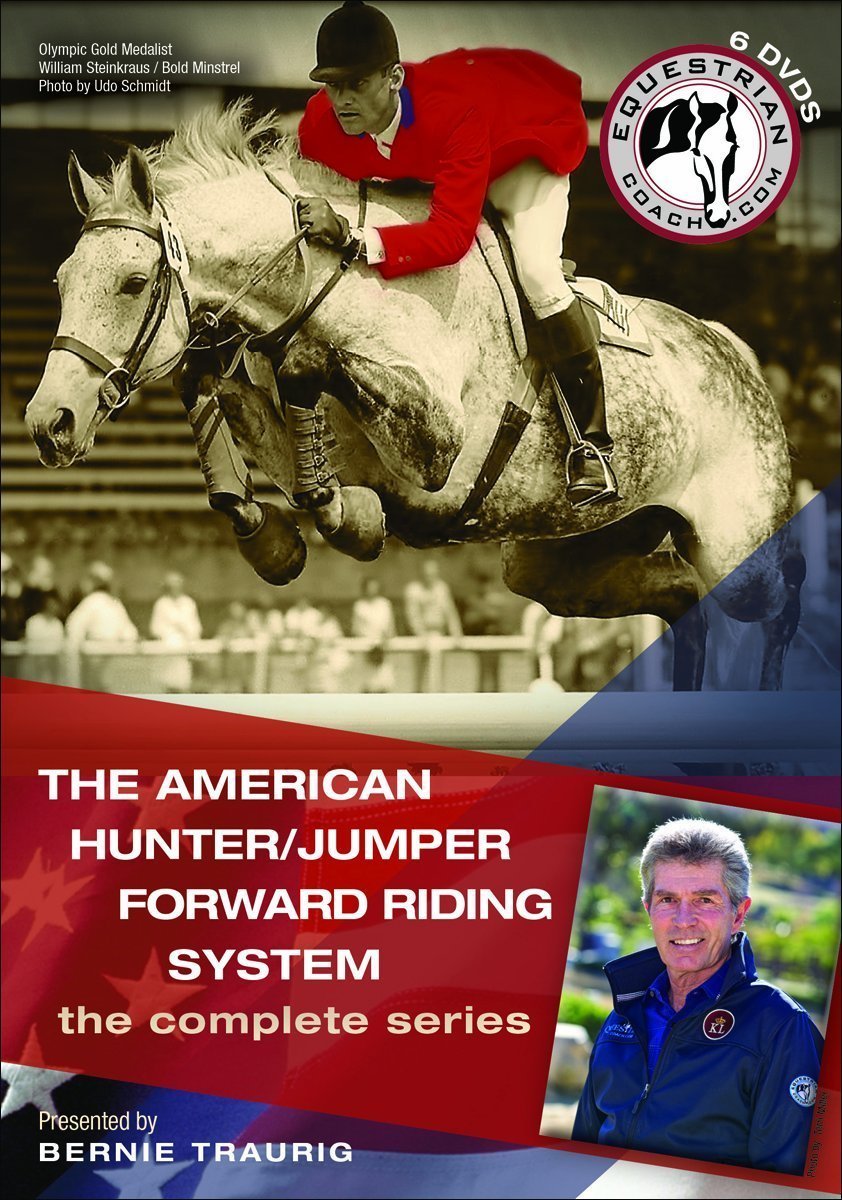 Acclaimed rider, coach, and clinician Bernie Traurig presents a unique DVD series explaining the building blocks of the American Hunter/Jumper Forward Riding System, a system endorsed and taught by George Morris and advocated by the USHJA Trainer Certification Program. In Developing Perfect Position; Fundamentals of Flatwork; and The Controls of the Horse, Bernie shares step-by-step exercises, on the flat and over fences, that are proven to bring success.
As a horseman, Bernie Traurig is renowned for not only his riding talents but for his teaching and coaching gifts. As a competitor, Bernie has represented the United States Equestrian Team both at home and abroad on many occasions and reached the top of the sport in all three international equestrian Olympic disciplines: show jumping, dressage, and eventing. In 2009, Bernie was inducted into the National Show Hunter Hall of Fame.
As a teacher and trainer, Bernie is one of the most sought after clinicians in the country today. His talent for teaching goes back to his roots where he was fortunate enough to have been educated by some of the very best master instructors this country and the world have to offer. It is this that inspired him to found EquestrianCoach.com, a phenomenal website and portal to a broad selection of extremely well demonstrated equestrian tips, techniques, and sport-specific know-how. Bernie created the site with the intention "to make quality education accessible and affordable to every equestrian, regardless of their background, their level, or their geographic location."
TSB has just released seven DVD programs in conjunction with EquestrianCoach.com. These include Bernie's series THE AMERICAN HUNTER/JUMPER FORWARD RIDING SYSTEM, as well as two programs from George Morris and another from USEF "R"-rated hunters/hunter seat equitation judge Cynthia Hankins.
" I personally have a huge collection of books and videos by many masters of the sport that I often refer to out of professional interest or just to keep that gray matter tuned up," says Bernie. "I thought about what videos on the site could serve as that sort of reference tool that someone could go back to time and again for information and these were my picks. They represent timeless, classical and correct forward riding, and I believe they all should be part of any serious rider's resource library."
The complete series includes a special introductory DVD on the history of the sport
Item#: DVDHJSET
6 DVDs | 278 minutes
Price/ea.: $135.00